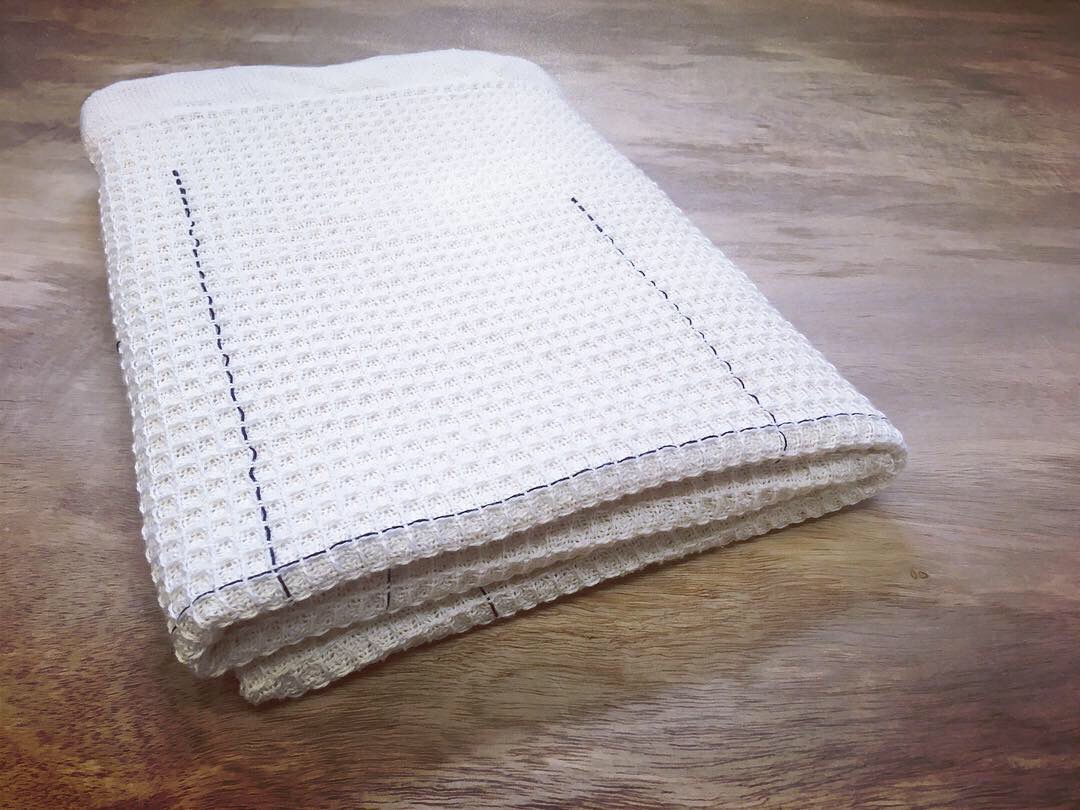 TOWEL WORKSHOP
4 HARNESS WAFFLE WEAVE WORKSHOP
July 20, 21, 22, 2019 (Weekend/Evening Course)
That's right, you can make your own towel. Take it to the beach and fill it with sand or hang it proudly apart from your old towels in the bathroom. These are a bit of a doozy to make, coming about 30" wide and 56" long at 20 ends per inch. BE READY TO THREAD, this workshop is a challenge in craft and a rewarding flex - just make sure you take an intro class first so you know what you're getting into.
Be advised:
This workshop is only open to participants who have already attended an introductory weaving workshop!
TIME: 10:00AM-2:00PM Sundays + Saturdays, Weekdays
5:30PM-9:00PM Weeknights

Note: Eat before you weave. Bring a clean snack if you get peckish as this workshop takes place during lunch on weekend days / supper time on weeknights!
1-4 participants